Tow method.
This technique is used when you need to make a thin clear line or a contour of a painting. Take a piece of wool of selected color in one hand, pull out a very fine sliver.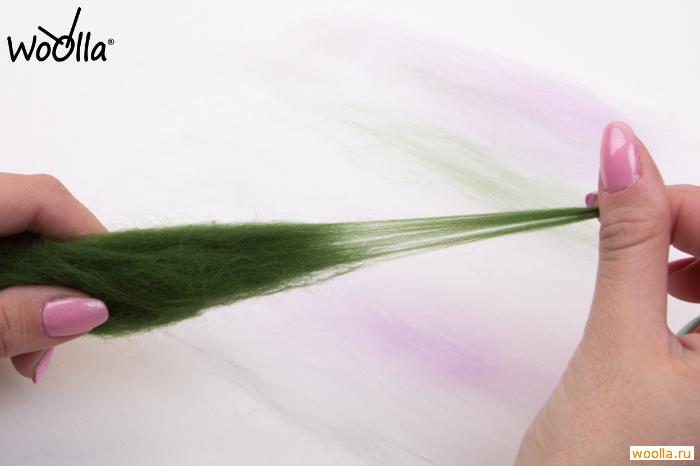 Twist it tightly with your fingers.
You can moisten your fingers a little to get more clear shape.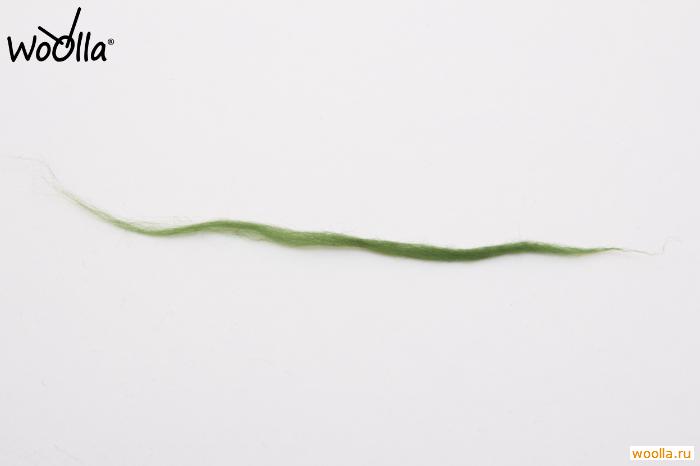 Place the tow to the desired place of the picture using tweezers. You can cut off the excess wool using scissors after the tow was placed. You can also twist the tow or put it into any other shape using tweezers.
Be sure to make a thin and thick tow to prevent its flattening out into a thick line after glazing the picture.