Spiderweb method.
Spiderweb means placing translucent wool on the picture. It is used when you need to create volume, shades or other effects in the picture.
Take a piece of wool in one hand, pull out some wool with the other hand. Smoothen out the wool with your hands.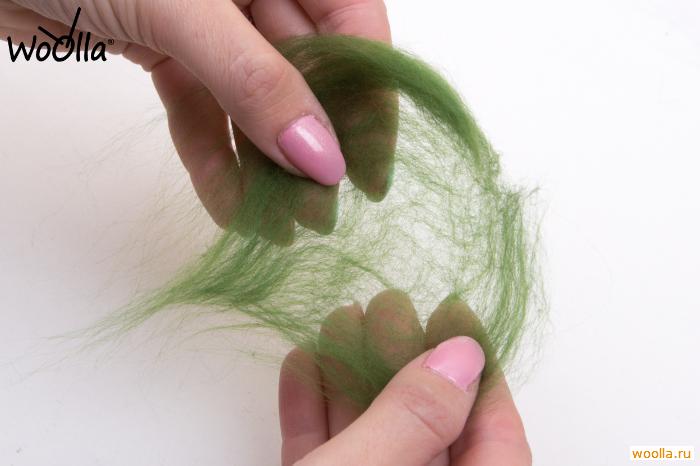 Place the element obtained on the picture according to the shape needed.