Stroke the fur the right way!
Why fluffy animals are so popular? The Internet is overflowing with kitties, raccoons, pandas and other whiskered and fluffy cuties. Everybody knows the answer: they are so incredibly sweet with their chubby snouts, charm and grace, not to mention the pleasure of touching the soft hair and fluffy bellies. Otherwise speaking, they affect the visual, tactile and aural (e.g. cats) sensing.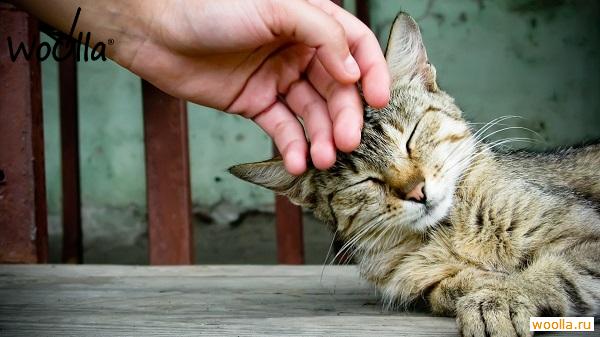 The fluffies have won our hearts and will never be out of fashion! Every hobby, be it embroidery, knitting or beadweaving, gives us the more fun, the more it affects our senses. We soft yarn to coarse one, we love to touch fine plain fabrics and silky threads, to finger over small beads. Pleasant tactile sensations give us the feeling of calmness and serenity, and the beauty of the finished work fills us with pride and satisfaction.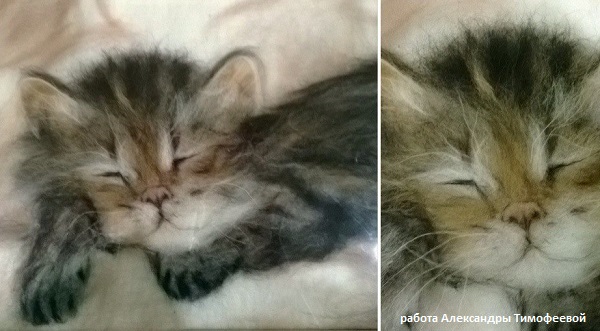 A new creative technique, wool painting, has appeared recently. It is therapy and art all-in-one! Watercolor Wool painting technique has the following undeniable advantages:
–
no special skills required
–
wool is incredibly smooth to the touch
–
wool allows creating the most gentle watercolor blends easily
–
has therapeutic effect on joints of hand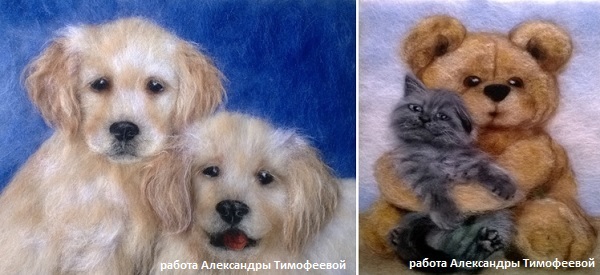 Wool painting is currently known as very exciting yet lesser-known art therapy method. Positive therapeutic effect of working with wool is determined by tactile sensations of the crafter working with this unique material; interaction with color and the whole creative process of making a picture are also important.
Watercolor Wool affects our senses during the creative process the same way that cats do: it is smooth to the touch and looks good to the eye, the only difference is that it does not purr. Stroke the fur the right way and add more beauty to the world!